HEALTHY VENDING MACHINES FOR SCHOOLS
BETTER THAN FREE VENDING – WE WILL PAY YOUR SCHOOL UP TO $700.00 FOR THE RIGHTS TO PLACE VENDING MACHINES IN YOUR SCHOOL. WE CARRY THE COMPLETE LIST OF HEALTHY PRODUCTS APPROVED BY NUTRITION SERVICES.
WE PROVIDE VENDING MACHINES IN ALL LEVELS OF EDUCATION: COLLEGE, HIGH SCHOOL, INTERMEDIATE AND GRADE SCHOOLS AND WE CAN PROVIDE REFERENCES FROM THE MANY SCHOOLS WE CURRENTLY SERVICE.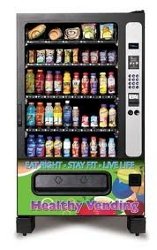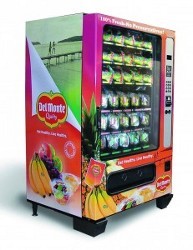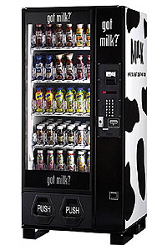 WE PROVIDE FULL SERVICE VENDING, NO HEADACHES, NO HASSLES.
All of are machines are late model or new.
We provide personal service customized for your needs, healthy snacks, special requests are no problem.
We handle all stocking, service and maintenance at no charge.
We have over 30 years of vending service experience.
No hassle refunds. You will never lose money in one of our machines.
We are fully licenced and insured.
IF YOU ARE INTERESTED IN A QUALITY VENDING SERVICE AT NO COST TO YOU –
CALL (323) 816-1561 OR
USE OUR CONTACT US FORM